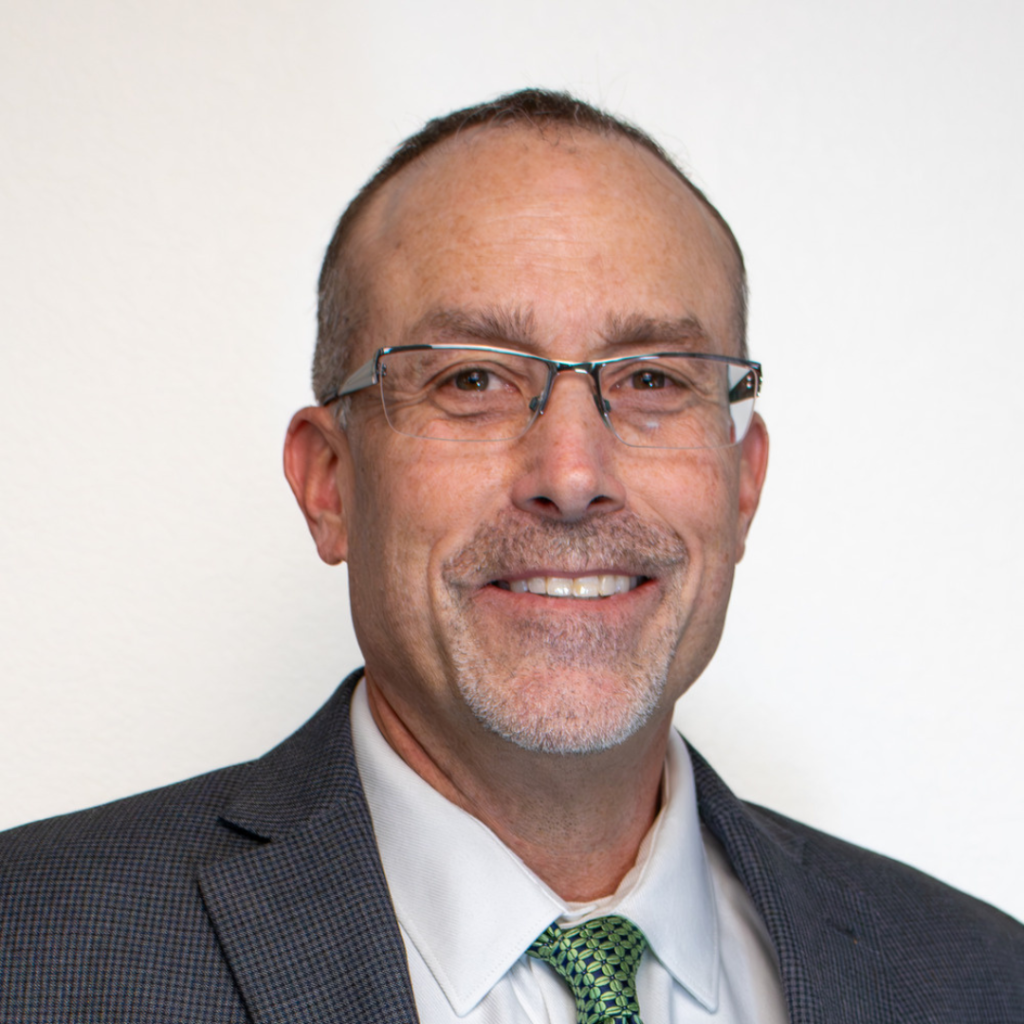 Chris Holmberg is the President and COO of ESA Connection, a community working together to enhance education by connecting parents to educational resources, and helping businesses broaden their scope and advertise their services! We love to see ed-entrepreneurs connecting parents and the best in new educational services. That's what school choice is all about! Pull up a chair and enjoy our conversation with Chris!
Us: We're so excited to be chatting with you, Chris! So, you're working to connect parents and businesses to helpful resources! So cool. Tell us, what inspired you to start this?
Chris: One of the things I loved about my business career was the amount of training & teaching that I got to do for our sales teams all over the world. It was my favorite part of the job. I have felt God pushing me over the past few years to get involved with education, but I had no idea how to do it. God began to provide a way when Tammy helped to get my wife (Cindy) set up as an ESA Vendor in 2021 after Cindy decided to leave a 10-year teaching career to provide full time care for her mom.
God sealed the deal when I decided to "retire" from the corporate world to start my own business about the same time that ESA became universal. I was evaluating various options when I overheard Tammy and Cindy talking about the need for more ESA Vendors and the need for a better way for parents to find and "connect" with educators. Tammy has always had a heart to help people start their own educational business. The problem was that there was only one of her and so much need. So, the idea was born for the ESAConnection website.
Us: What was your biggest challenge in launching ESA Connection?
Chris: There are little pieces of what ESAConnection offers scattered all over the place, but nothing exists that puts everything that parents, teachers, therapists and educational vendors need in one place. Ensuring we have enough funding when we face so many unknowns is challenging. Finding a web developer that we could trust with such a big project was hard… but the hardest thing is keeping something that does so much, simple. It's not easy to keep something easy.
Us: What is a normal day-in-the-life for you as a parent team builder?
Chris: Start up and business owner means you're going to wear lots of hats and work long hours. For me most days I work from home, and I focus on ESAConnection. Tammy and Cindy are also ESA Vendors, so they also teach during the week and Tammy has several contractors that she works with. Cindy and I do enrichment camps with Lego's and Minecraft, and I will start doing "Life Skills" classes for teens this fall. Being directly involved with our own teaching businesses is important to us. It helps us understand what vendors and parents need. Tammy looks after our social media which is a full time job and Cindy does all of the stuff that no one else wants to do. JD looks after our data & Salesforce (which is our customer relationship system) and he is working with another website development company on a second website called EdRentConnect. It will connect teachers with microschool rental space. He also has a full-time job where handles digital marketing and affiliate relationships and he is a brand new daddy!
My days typically start early. The first thing I do is get my chores done around the house, then I read and do my exercise regimen.
Right now, my ESAConnection work entails lots of technical stuff with our website developers, lots of testing and lots of outreach to vendors and parents to get the word out about the website. We all take turns monitoring and answering our "Need Help" questions. I add & review content as well as review & approve advertisements. I also manage our business by dealing with legal issues like our on-line terms, contracts, patents & trademarks, insurance, books, cashflow and lots of email and phone calls. Building and nurturing relationships is the most fun and is probably the most important thing I do. 
Us: What do you wish someone had told you before you started on your journey as an education entrepreneur?
Chris: I would have loved it if someone could tell me the best way to reach parents and people who want to start their own educational business.  
As much as we have done over the past 10 months, to me the phase that we are in right now is the most difficult. Up until now it's been all about the work, we needed to do… but we had control over that. Now we put our baby out there and we have wait and see if people think it's pretty or ugly. So not only is our self-confidence getting tested during this phase, we can't make parents and vendors get on the site. We must trust and have faith that we made a lot of right decisions and that ESAConnection solves lots of problems for lots of people. If it does that, we should be fine. At this point we are also relying on a great network of friends and relationships to help us spread the word that this solution is out there now.
Us: How have you seen parents and families use ESA Connection?
Chris: We are just coming off a month and a half of testing with around 100 parents and vendors. Once we got everything working right, parents loved the fact that when they plug in what their learner's need, within seconds they get a list of providers that meet these needs.
Parents and vendors also like that there is one place they can go to participate in forums, read blogs, news and see events that are specific to the educational community. They also like that anyone can add content and resources, and everything is searchable and can be rated and reviewed.
Our vision is that over time parents who are new to homeschooling or privately educating will be able to find very quickly what they need and then they can rely on this community's ratings & reviews to provide the confidence they need to try other educational options.
Us: How have you seen educational vendors grow?
Chris: First, we are seeing tons of innovation from them… and many of them were never teachers. One example is Sarah Skeeba. She was a biologist at a zoo when COVID hit and closed it down. She started doing online biology courses https://www.edzoocating.com/ where she uses her background to provide on-line animal themed K-6 science classes that kids just love. Another is David Goodman who owns Iron Rhino Forge where kids can take blacksmithing classes. These are innovative ways to reach and educate kids in very different ways.
Our Educational system in Arizona is now set up to give parents the control they need to ensure their kids are getting the best education for them. If a vendor doesn't provide the service that a parent requires, there is no waiting period, no bureaucratic process; the parent can simply and immediately move their kiddo to a vendor who will. So, what this means is that as more educational vendors come on board they will have to be more accountable and they will have to ensure they are continually improving and providing top notch educational service.
This brings me to one of my personal missions… I really don't like seeing very good teachers so undervalued. The educational system of the past perpetuated this, and teachers became some of the worst paid people in our society.  What this also meant was that many very good, natural teachers never went into teaching. We are now seeing a path for these natural teachers to teach our kids but on terms that work for them. I also think we are seeing a path for very good teachers who retire or leave teaching to stay in teaching by starting their own teaching business or teaching for some of the great educational innovators.
Us: How do you see the role of Innovation Hub for entrepreneurs like you?
Chris: ESAConnection is set up to provide a self-serve way for parents to connect to vendors and a self-serve way for vendors to set up and market their educational business to parents. This won't work for a certain percentage of parents and vendors so we will connect vendors who want more help to the Innovation Hub so they can one-on-one help. We will also connect parents who need more help placing their students into the best educational option for them to Love Your School.
Us: Congratulations on this innovative offering for families! We can't wait to see how your work grows and thrives in the future.
 Learn more about Chris, his team, and ESA Connection at https://esaconnection.com/.