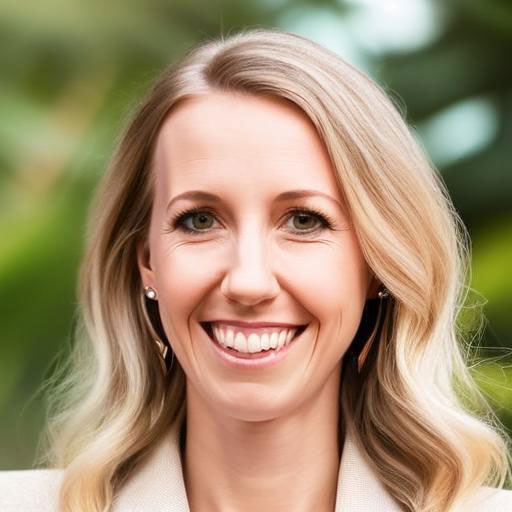 Brittany Master is the founder of School Search Consulting! As a mom, former teacher and curriculum writer, she's passionate about helping families love their school and get their child into an environment where they can thrive. Enjoy listening in on our chat with Brittany!
Us: So tell us what led you to start School Search Consulting?!
Brittany: Seeing the need in my community and knowing that I could help is what led me to start School Search Consulting. I had been looking for something I could do in the field of education. It dawned on me one day that several mom friends of mine were frequently asking me, "Brittany, what do you know about this school or that school?" This opened my eyes to the struggle parents were facing trying to navigate their school options and I noticed how overwhelmed they felt in trying to choose the best one. It is such an important decision we make for our kids, and there truly are so many things to consider. I get why it can be stressful! Then, when I realized that my educational background as a student, parent, and educator had uniquely suited me for this, I knew I could help! My background has given me experience in each type of school setting (public, private, charter, online, and homeschool). So, I jumped right in, started School Search Consulting, and began helping families.
Us: What are the roadblocks families typically face in finding the right school?
Brittany: Many of the roadblocks I see families facing relate to the process of how to do a school search. After all, no one taught us how to do this! Parents often start gathering information about schools without first stopping to identify what's most important to them, their family, and their child, in terms of education. Comparing two schools to each other is not as beneficial as seeing how each school compares to what your educational values and preferences are. Another roadblock I see is parents not fully understanding all of their school options or knowing where to find the information they're looking for. These are all concerns that I regularly help parents with. I do my best to take something that is overwhelming, and while still being very thorough, make it as simple a process as possible.
Us: What was your biggest challenge in launching School Search Consulting?
Brittany: Some unfortunate timing was my biggest challenge in launching. I started School Search Consulting in January of 2020. Little did I know a pandemic was looming that would completely change the educational landscape for the next year. When schools closed, I had to cancel multiple tours and every school search I was in the middle of was put on hold. I felt helpless to assist families because no one knew what schools were going to do next, not even the school leaders. Would schools be opening soon? Moving classes online? Would they require masks or not? People's priorities changed too. Finding a school with a particular curriculum now paled in comparison to everyone's main concern – mask requirements. Despite all the uncertainty of that time, I am thankful for it. It brought about the Mini Consultation and more importantly it got parents thinking about their school options. A lot of us got to try out online school, or even homeschooling! Seeing parents discover what worked well for students and learn about school choices during that difficult season turned out to be the silver lining.
Us: What was your best early investment as a business owner?
Brittany: My best early investment as a business owner was building relationships. It has been so valuable to have working relationships with other educators, school administrators, and fellow small business owners. Having a network of people to bounce ideas off of, share resources with, and encourage you is truly priceless.
Us: What is a typical day like for you as an education entrepreneur?
Brittany: Well, I wake up each day thankful for the families I get to help – I really enjoy what I do! On a typical day, I have several meetings and phone calls with families searching for a school. I sit down with parents who are just beginning the process and talk about all of the issues that are important to them. I do a lot of school research and speak to several school administrators. I may go on school tours with families or sit down to interview someone about the new school they are opening. It might be a day I get to deliver a School Search Report to a family and share which schools are good options for their child. Those are good days! But the best days are the ones when my client families make a school decision that they feel confident about. After all, that is the goal! And knowing at the end of the day that I've helped people reach that goal, of finding the best school for their child, is the greatest reward.
Us: What is your number one piece of advice to people looking to jump professionally into the education world?
Brittany: Spend time in the classroom. Whether it's in a microschool setting, public school, or anywhere in between. Classrooms are the heart of education and I encourage you to invest your time there. Seek to understand what the challenges are for students, teachers, administrators, and parents alike. By experiencing the world of education firsthand, and by listening to the stakeholders, you will be more prepared to positively contribute to this ever-changing field.
Us: What is your favorite story of a family you've helped?
Brittany: So many come to mind! While I work with many families that are moving here from out-of-state and quite unfamiliar with Arizona schools, I think my favorite story is of a local family. This family had two young kids, one that had just started kindergarten. They were a couple of months into the school year and things just weren't going well. The parents were familiar with area schools, as they had grown up in the vicinity, and thought they had made a great school decision. Unfortunately, they were no longer confident in their decision and were not sure what to do. Concerned for their child and the future of both kids' education, they reached out for help. Their main question was, "Should we stay at the current school or find a new one?" The first thing we did, as with any school search, was sit down and figure out clearly what their educational priorities were. Then, we went to the school. We toured, (yes, even though the student was already enrolled there because I wanted the family to look beyond the current school year) and talked with the teachers and administrators. We also did a very thorough school search. In order to decide if they should stay or move schools, they needed to have all of their options on the table. Today, I'm happy to report that their kids, now 1st and 2nd grade, are thriving at their school and mom and dad feel certain they made the right choice!
Learn more about Brittany Master and School Search Consulting  at www.facebook.com/SchoolSearchConsulting. And coming soon, www.schoolsearchconsulting.com